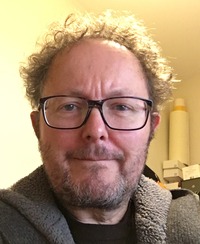 Simon Whiteside
Freelance PHP, Web, Desktop and Mobile Developer near London, UK
Email: sdw [at] simkin [dot] co [dot] uk
Mastodon:
@swhiteside@social.linux.pizza
Linked In:
simonwhiteside
Company: Simkin Solutions Limited
Intro
I am an experienced freelance PHP, Java, Javascript and C++ software developer based close to London, UK.
I like to develop close and long-lasting relationships with my clients, to provide a service tailored to your needs.
Background
I have a Masters in Computer Science and have worked for several major software companies, including Hewlett Packard and Logica, rising to leadership roles.
Freelance
I have been a software developer for over 30 years for companies from startups to corporates.
I focus on delivering Quality software, Within Budget and On Time.
My exposure to many clients has helped my skills as a team player. I am accustomed to being a virtual team member with projects involving different contributors both inside and outside your company.
If you need a larger team, I can help assemble one from a wide range of contacts I have in various disciplines.
Skills
From my technical background I focus on Object Oriented techniques using Open Source technology where possible:
PHP
AJAX/jQuery/Javascript
Java (Client, Server, Android)
C++
MySQL, MariaDB, PostgresSQL, SQL Server, Neo4J
Linux, Windows, Mac
XHTML/CSS (hand-edited)
PhoneGap
Wordpress
XML
Requirements analysis
Specification writing
Technical Architecture
Team leading
Documentation writing
Linux Systems administration including AWS
Specialities
I develop complex applications for web, desktop and mobile, including:
E-Commerce
Bespoke sales, order processing and accounting systems
Sports betting systems
Content Management (CMS)
Shipping and travel systems (including use of Google Maps)
Music notation and audio systems
Stock Control
Customer-relationship Management (CRM)
Electronic Publishing
Asset Management
Intranet
Toolbars
Email marketing
Audio/Electronics monitoring
Language technology (my scripting language: Simkin)
All pages copyright ©2022 Simon Whiteside